Welcome to
Avalon Keep Botanical Gardens
---
The stunning natural beauty of Avalon Keep Botanical Gardens in Mena, Arkansas provides the perfect venue for weddings, celebrations, concerts, retreats, parties and corporate gatherings. Our romantic setting features eight ceremony sites with picturesque panoramas, water features, and intimate gardens.
We serve intimate elopements and celebrations with hundreds of guests.
a location of natural beauty
---
About Us
Avalon Keep Botanical Gardens is the only formal wedding venue of its kind in the mid South. The estate offers eight outdoor ceremony sites plus three covered reception sites and a formal heated and cooled ballroom. Modern guest restrooms and a private VIP lounge provides dressing facilities for bridal parties or guest performers.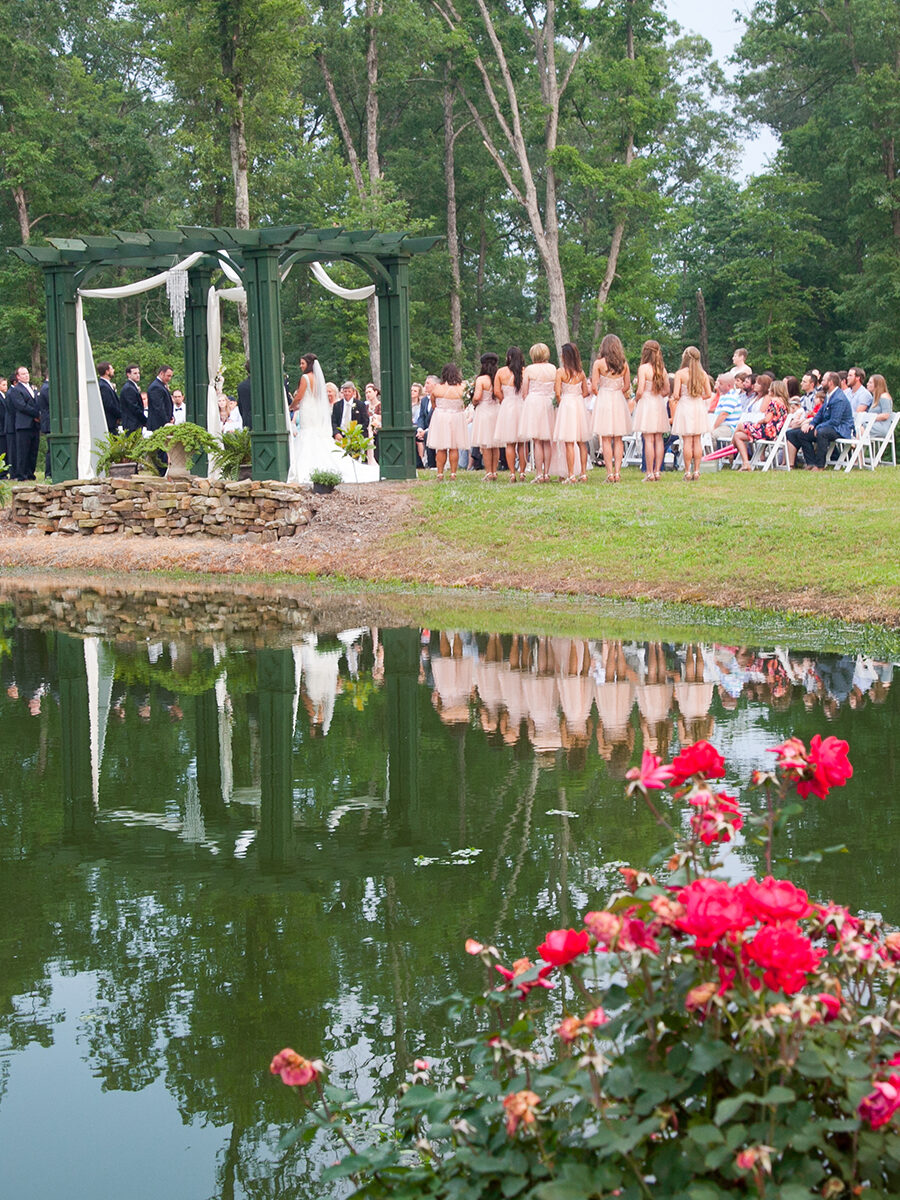 ---
The Venue
For those with an appreciation of nature, Avalon Keep offers amenities to suit a wide range of styles from rustic to elegant. This historic estate is the custodian of an enviable native hardwood forest set against a backdrop of pine groves and waterways.
Our goal is to provide a unique environment of beauty and convenience for our clients and guests.
---
Avalon Hall
For indoor events and receptions, check out Avalon Hall on the grounds of Avalon Keep Botanical Gardens. The hall seats up to 175 for banquets and up to 250 for concerts or seminars. An adjacent walled terrace seats an additional 80 guests for banquets.
---
Other Services
From equipment rentals to photography, lights, sound, direction, catering, cakes, decorating and more, we have onsite staff and trusted vendors to handle every detail of your celebration. We can also assist in guest lodging, dining, entertainment and local points of interest.
Call 479-437-4902 to schedule a tour or check availability on your date.
Wedding Venue Inspired By Nature
Picture yourself saying your vows with your soon-to-be spouse under a romantic, waterfront pergola surrounded by fragrant roses, towering trees, and the towering ridges of the Ouachita Mountains in the background. This is just one of the many ceremony options available when you choose Avalon Keep Botanical Gardens as your wedding venue. With multiple ceremony and reception spaces and ample amenities, your wedding day will be a beautiful and romantic memory to cherish. We strive to ensure every detail of your day is handled with expert care and attention.
Contact Us
For inquiries or booking, contact Avalon Keep Botanical Gardens today!
---